New Home Warranty Inspection
New Home – HRV intake & exhaust are over each other, must be 3 feet apart
New Home Warranty Inspection
Contrary to what most people believe, New Homes are not perfect.  Some Purchasers believe that a builder is responsible for all future repairs, and that if the builder does not correct them, the new home warranty will pick up the tab. This is not how the New Home Warranty works. As a Purchaser, you should visit the Tarion website and find out what your responsibilities are.
The reality of the matter is that houses are built by people.  in a perfect world, you would have a perfect Home.  Tarion is here to protect you, as long as you are aware of your duties and responsibilities.
Remember, each house in a new development is built by various trades with a range of skill levels on different days using different construction methods & materials during different weather conditions at different times of the year. Municipalities may not have the staff to perform comprehensive on-site inspections of each property in a new development. Balancing this reality is a home warranty program, designed to give new homeowners some of peace of mind.
Ontario New Home Warranty …
Link to Tarion Website  – New homes in Ontario are entitled to statutory warranty protection through the Ontario New Home Warranties Plan Act. Mandatory warranties are provided by the builder and backed by Tarion Warranty Corporation. But it's the sole responsibility of new home owners, not Tarion or the builder or municipal building officials, to be cognizant of warranty deadlines and to correctly identify and document over 250 warrantable items. And without basic knowledge of residential construction and the Ontario Building Code, the effort of filling out warranty forms can be frustrating and fruitless. As such, many new home owners either forget, can't be bothered.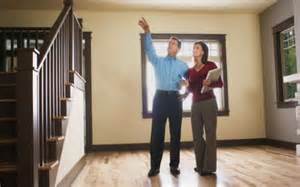 New Construction Inspection …
The focus of a New Construction Inspection is to identify incomplete items, material defects, and workmanship issues covered by the Ontario New Home Warranties Plan as outlined in the Construction Performance Guidelines (CPG), a document listing the most frequent and typical concerns to new home owners. Tarion uses these guidelines to determine whether or not a reported condition is covered under the warranty program.
New Construction Inspection Report clearly specifies each CPG to include on the appropriate warranty form. Photos and illustrations are included for clarity. There are 3 key opportunities to document deficiencies: PDI, 30-Day, and Year-End.
My experience and guidance as your New Home Warranty Inspector will help make the home warranty process painless.  I was employed as a Residential and Commercial Building Inspector for the City of Niagara Falls for 25 years, having performed thousands of Inspections over the years on New Homes.  Get the "jk Advantage" – Education – Qualifications – Experience – at a competitive price, there is no need to look any further.
New Home Warranty Inspection
These inspections are very important as you will only have one chance to submit them (30day and 1 yr).
The timing of these inspections is also very important as a late report could mean that instead of the builder fixing the issue you could end up having to pay for it yourself. Also, certain issues only have a limited time to be found and can not be carried over into the next statuary period if not found on the one prior.
During a Stone Home warranty inspection the inspector will determine whether the home and its systems are constructed and operating in a way that is consistent with the Tarion Construction Performance Guidelines. This will allow you to make a claim to the builder or through Tarion if any issues are covered.
PDI Inspection
This inspection is done with the builder. A review of all of the systems of the home is done to insure that they are working and that the home is free from defects in work and materials. You can bring the inspector along with you, or if you can not attend, then the inspector may take your place.
The

30

– Day warranty Inspection

This inspection is vital to protecting your home warranty. It can be done anytime after the date of possession but only once and before the 30th day. This inspection looks at any issues that arise while living in the home, as well as the home performance. It is also the time to report items from the PDI that have not been taken care of by the builder.
The One-Year Warranty Inspection
This inspection is performed during the last

30

days of the first year after the date of possession. The inspection will include a check of all building systems to insure that they are operating as intended, and confirm that there aren't any defects in workmanship and materials. This inspection is very important, if issues are not detected at this time, they may not be covered under the second year's warranty.
Other items that are covered but not exclusive to the one year warranty are:
Water penetration through the basement of foundation walls

Defects in the materials or work (including windows, doors and caulking) that result in water penetration into the building envelope

Defects in materials and work in the electrical, plumbing and heating delivery and distribution systems

Defects in materials and work which result in detachment, displacement or deterioration of exterior cladding (such as brickwork, aluminum or vinyl siding)

Violations of Ontario Building Code regulations under which the Building permit was issued, affecting health and safety

Major structural defects
The Two-Year Warranty Inspection
This inspection can take place any time after the first year of possession until the second year ends. This inspection includes a check of all of the systems of the home to insure that the home is free from:
Water penetration through the basement of foundation walls

Defects in the materials or work (including windows, doors and caulking) that result in water penetration into the building envelope

Defects in materials and work in the electrical, plumbing and heating delivery and distribution systems

Defects in materials and work which result in detachment, displacement or deterioration of exterior cladding (such as brickwork, aluminum or vinyl siding)

Violations of Ontario Building Code regulations under which the Building permit was issued, affecting health and safety

Major structural defects
New Home Warranty Inspection
25 Years Experience – Building Inspector for City of Niagara Falls – Thousands of New Homes Inspected